2020-21 Prizegiving
Junior Team Awards
2020-21 has been a successful season of growth for Otumoetai Cadets. For the first time we have fielded intermediate teams on a Saturday and in Term 1 we also fielded a girls team for the first time. The season was celebrated once again with a Junior BBQ and prizegiving and the clubrooms followed by a meal and Senior prizegiving. Dispite the inclement weather there was a good turnout and a big congratulations to all for your efforts this season.
I would like to give a huge thank you all the coaches and managers for their superb efforts this year. I've been to a number of junior games over the season and our teams are definitely amonst the best supported teams.
Thanks also to all the parents for the support you have offered to your children and the management.
Finally, I would like to thank all the players for the way they have all played with a fantastic attitude this season, both on and off the field. This includes a number of players from both our Cadets Intermediate teams and a number of out Sunday League boys who played for Albion or Tauranga Intermediate in the mornings and have helped out when the college teams needed a player. We should all want a club that we can be proud of and you have all done your part in making this happen.
Regards,
Grant Manners
(Junior Co-ordinator)
NOTES:
- Awards have been given out over the whole season meaning some players may have been in two teams.
- Most of the intermediate Premier team from Term 4 moved to the College Premier Green team in Term 1 so they have been merged for prizegiving.
- Some coaches preferred different awards and terminology for there teams which is why there may be some differences from team to team.
MVP - Most Valuable Player
OARC - (OARC - Outstanding All Round Contribution)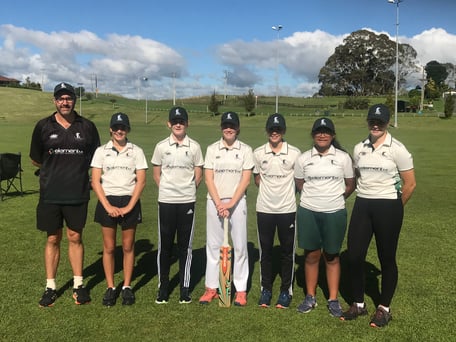 Girls Team (Intermediate Reserve Grade)
Coach/Manager: Craig Grant
I am very excited to announce the following awardees for the first ever girls team for the Otumoetai Cadets Cricket Club.

Batter - Grace Duncan: Grace balanced her naturally good timing and aggression at the crease with some fine technique to display some very impressive batsmanship. This included one memorable sweep shot for six over square leg in her first game which left the umpire somewhat unprofessionally calling out "Great shot" even before the ball had sailed over the boundary.

Bowler - Miah Smith: Miah's approach to bowling is one of speed, intimidation, and accuracy. She is the classic fast bowler; never happy until she takes her opponent's wicket. The only reason she didn't take more wickets was that there wasn't a batter good enough to get an edge off her. Miah was clearly a class above any other bowler in her grade, and should really be playing College Prems where she would be challenging the technique of the best batsmen in College grade.

MVP - Mackenzie Grant: Mackenzie displayed great leadership on and off the field. She used her game awareness and experience to guide the other girls around the field, establishing a really strong team culture. She was especially encouraging to the new players. Mackenzie also dominated with both bat and ball, returning healthy figures in both.

All three of these girls are deservedly representing Bay of Plenty at an Under 15 tournament in Auckland this weekend. Hopefully, with continued dedication, training and support, it is realistic for these three girls to be able to continue up through the Representative ranks to one day play for the Northern Spirit, if not the White Ferns.

Many thanks,
Craig Grant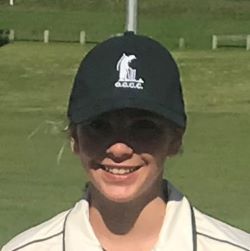 Batter of the Year: Grace Duncan
Matches: 4
Runs: 82
Average: 82
High Score: 36*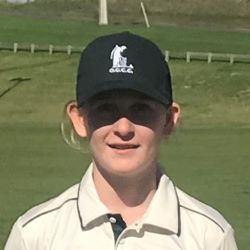 Bowler of the Year: Miah Smith
Matches : 4
Wickets: 8
Average: 2.75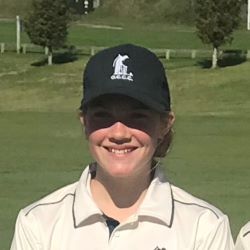 MVP: Mackenzie Grant
Matches: 4
Wickets: 3 @ 13.33
Runs: 69 @ 34.5, High Score: 23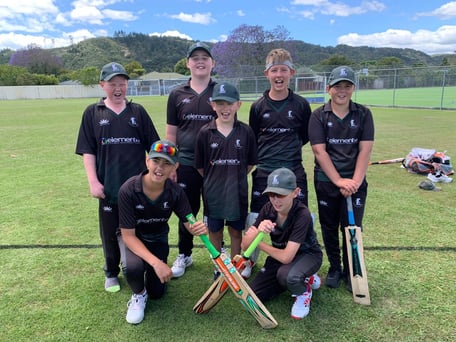 Intermediate Premier Blue
Coaches: Andre Botha, Paul Read (Term 4), Todd Morris (Term 1)
This year is the first time the club fielded intermediate teams. This team played in the Premier Blue division (2nd grade of intermediate age) It played the first half of the season with only seven regular players but still performed well and went even better after Christmas when a few new players gave them a full team. Many of these boys also had the opportunity to play for the college teams on occassion and certainly didn't let themselves down. Well done to all involved.
4+ wickets:
Noah Pratt: 4-12
Batter of the Year: Will Morris
Runs: 149
Average: 74.5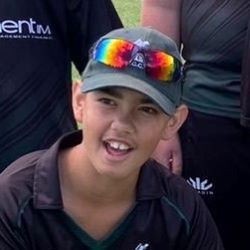 Bowler of the Year: Cooper Goodhew
Wickets: 15
Average: 13.33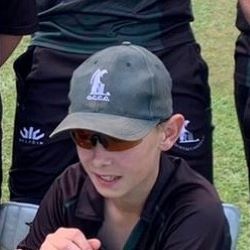 MVP: Devan Botha
Runs: 189
Wickets: 17
Catches: 11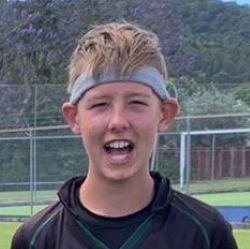 Coaches Award: Willem Engelbrecht
Runs: 175
Catches: 11
Stumpings: 1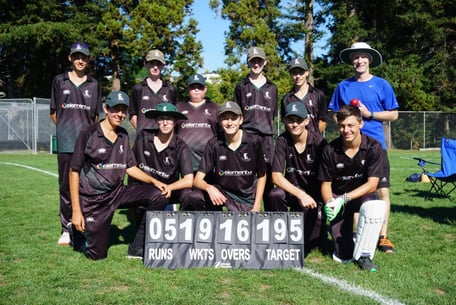 College Reserve Grade
Coach: Nick Page Manager: Kate Boyt
While the College Reserve team struggled at the start of the year they improved over the season and in Term 1 they won 4 out of 5 games to finish second on the table to Aquinas College. Not only did the team finish well but Hamish Boyt and Jack Page topped the runs and wickets stats for all teams in the grade in Term 1.
Half centuries:
Hamish Boyt: 51* (first 50) and 50*
Isaac Loye: 51*
4+ wickets:
Jack Page: 4-17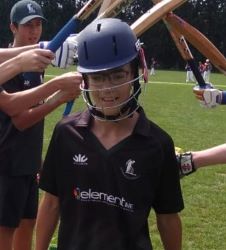 Batter of the Year: Hamish Boyt
Matches: 10
Runs: 169
Average: 21.13
High Score: 51*
NOTE: Highest runs scorer from all teams in Term 1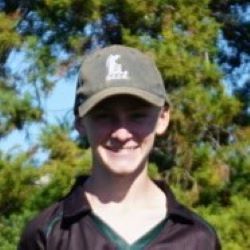 Bowler of the Year: Jack Page
Matches : 11
Wickets: 9
Average: 17.44
Best Bowling: 4-17
NOTE: Highest wicket taker from all teams in Term 1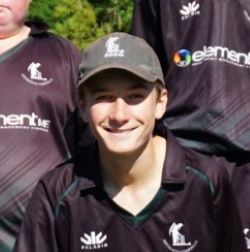 OARC: Angus McDowell
Runs: 40
Wickets: 9
Catches: 3
Run Outs: 1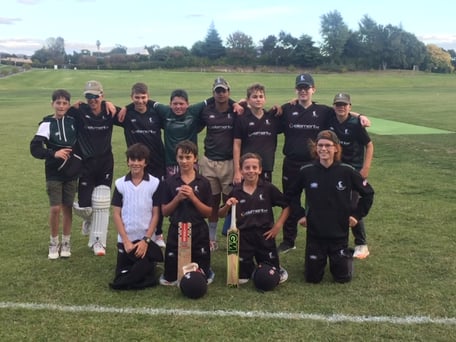 Intermediate Premier Blue and College Premier Green
Coaches: Sam Marshall, Aaron Loye (term 4), Aaron Loye, Mike Tapper (Term 1)
In Term 4 our Intermediate Premier Gold team were unbeaten with some pretty convincing wins against all opposition. The batting and bolwing honours were shared around amost all the boys other than Anhad having a reasonable lead on wickets. As Term 1 came around we decided to enter two College Premier teams and the most of the intermediate team became our College Premier Green team. Therewere a few boys play for Tauranga Boys College as they starting there in year 9 but we also had a few new additions join this term to complete the team. Term 1 held a few challengers as they were playing with a heavier ball on a full length pitch and they came up against some older and physically stronger teams but the boys held their own and would havefinished 5th (out of 12) had they not lost what was,up until the very end, a very close game on grass at Tauranga Domain against the Cadets Black team.
Half centuries:
Matthew Tapper: 52*
Luca Mockford: 52* (first 50) and 50*
4+ wickets:
Ryan Coombe: 4-22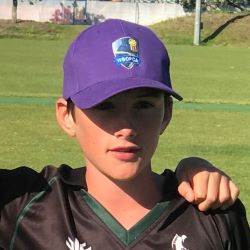 Batter of the Year: Marshall Flint
Matches: 12
Runs: 267
Average: 38.14
High Score: 47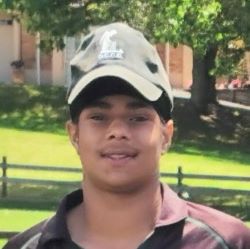 Bowler of the Year: Anhad Singh
Matches : 12
Wickets: 17
Average: 11.11
Best Bowling: 4-1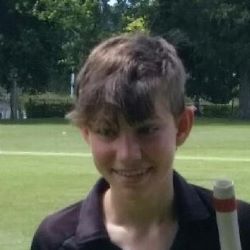 OARC: Sam Tapper
Runs: 246
Wickets: 5
Catches: 7
NOTE: Sam changed teams from the College Black to the College Green team in Term 1. He was the top run scorer for the Black team at the end of the Term 4 and has been outstanding for both teams.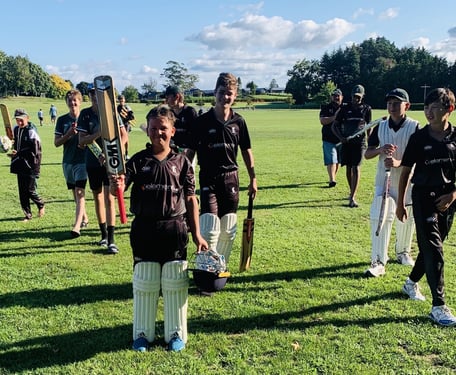 College Premier Black
The College Black team had some last over finishes in Term 4 but unfortunately came out on the wrong end of the results. After the Christmas break, and dispite losing their top runscorer (Sam Tapper) to Green team a number of good batting performances culminated in some good wins in Term 1 and a 5th place finish. There was definitely some good development from a number of players in the team.
Half centuries:
Joseph Duffett: 63*
Daniel Anderton: 52* (first 50) and 50*
Adam Manners: 50*
Alex Bevins: 53*
4+ wickets:
Shima Fletcher: 4-43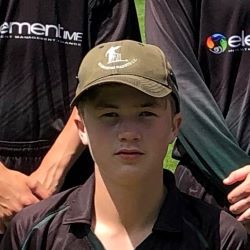 Batter of the Year: Daniel Anderton
Matches: 11
Runs: 209
Average: 20.9
High Score: 52*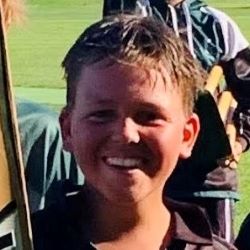 Bowler of the Year: Adam Manners
Matches : 13
Wickets: 12
Average: 24.92
Best Bowling: 3-20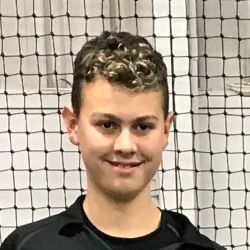 OARC: Joshua Peterson-Guy
Runs: 142
Wickets: 2
Catches: 5
Stumpings: 1
Run Out Assists: 4
Sunday League
This season the format went back to the original set-up of the teams staying together for the whole season rather than changing age group after the Christmas break. In term four all three age groups played T20 games with some being played on a week night. These week night games when played at home were very well supported.
There was success for the Year 7/8 team in Term 4 when they had a great win in a very tight gsme against Mount Maunganui. They found the longer format on grass wickets a bit more difficult in Term 1 but have hopefully taking some positive lessons about playing on grass wickets. It is always a time of adjustment at that stage with also going to full length wickets and the heavier ball.
The Year 9/10 team will be disappointed not to make the final after rain affected the last round and denied them an opportunity to make op for a disappointing start to their T20 comp in Term 4 but they were convincing in Term 1 to take out the 50over competition.
Unfortunately there were limited opportunities for our Year 11-13 team who finished with a T20 loss to Mount Maunganui, A T20 tie with Lakelands and a convincing 50over win in a friendly match against Cambridge highlighted by 7-19 by Liam Collett.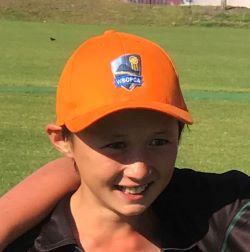 Year 7/8 Sunday League
T20 Batter of the Year: Shima Fletcher
Matches: 6
Runs: 151
Average: 75.5
High Score: 36*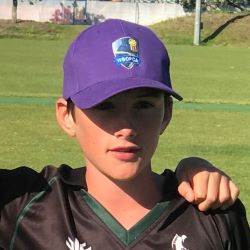 Year 7/8 Sunday League
T20 Bowler of the Year: Marshall Flint
Matches : 6
Wickets: 7
Average: 25.58
Best Bowling: 3-12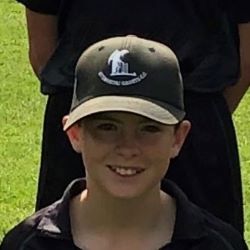 Year 7/8 Sunday League
40 Over Batter of the Year: Shima Fletcher
Matches: 5
Runs: 122
Average: 30.5
High Score: 53*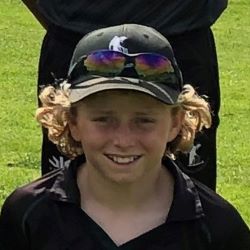 Year 7/8 Sunday League
40 over Bowler of the Year: Ciaran Manning
Matches : 3
Wickets: 5
Average: 4.4
Best Bowling: 3-7 (including a superb match changing hatrick versus Mount Maunganui)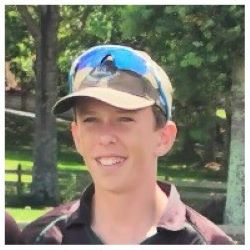 Year 7/8 Sunday League
OARC: Cooper Hurley
Runs: 59
Wickets: 4
Catches: 5
Stumpings: 1
Run Outs: 2
As well as his statistics Cooper was did an outstanding job in captaining the team throughout the season
and was inspirational in his commitment to his team.
Year 9/10 Sunday League
Batter of the Year: Lachlan Balfour
Matches: 7
Inns: 3
Runs: 221 (Most runs in the 50 over competition from all teams)
Average: 73.67
High Score: 103
Lauchie started the season batting 8 or 9 in the T20 matches but had the opportunity due to injury to open the innings in the first 50 over game. Afterscoring a century in that game he continued his form at the top ofthe order and was a great example to all of how to grasp every opprtunity that come your way.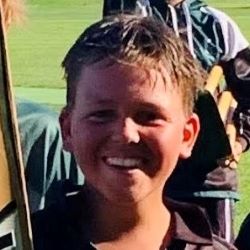 Year 9/10 Sunday League
Bowler of the Year: Adam Manners
Matches : 4
Wickets: 11 (Most wickets in the 50 over competition from all teams)
Average: 9.91
Best Bowling: 4-29
Adam was another example of taking his opportunity after not being selected for any of the T20 games in Term 1.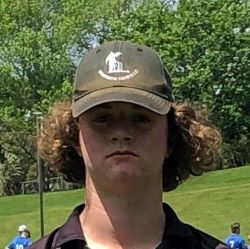 Year 9/10 Sunday League
OARC: Logan Murray
Runs: 149
Wickets: 7
Catches: 3
Stumpings: 1
Run Out Assists: 2
Senior Team Awards
This year we had three senior teams with a B-Grade team joining the ranks. While at times it was an interesting process getting all teams out on the park it was an important step in providing a pathway for our younger cricketers to higher honours and also brought some new players to the club and provided on opportunity for a few players to come back into the game.
Premiers:
It was a very young and inexperienced premier team this season but the ranks were boosted by the return of Donovan Deeble for the season and Jono Boult after the Christmas break. It was also great to see Fergus Lellman and Marcel Collett also commit to playing for the club even whilst still studying at Wellington University which is also a credit to the culture being developed at the club. After a mixed first half of the season the team made it through to the Williams Cup final which was eventually taken out by Mount Maunganui. However, it was a pretty good season in the end and there are promising signs for the future of the premier team.
Senior Reserves:
It was a tough year for the Reserve Grade team this year with constant runs probably being the theme for the season. The team also had an exeptionally young bowling attack which did show some good signs so hopefully the team will develop next season and challenge for the title.
B-Grade:
After a few late expressions of interest meant we entered a B-Grade team this season. It is an important part of providing a pathway for players and we did have some younger players benefit from this this season, Jamie Coombe and Luke Spurr being prime examples. The team did struggle with a lack of players with experience but this will hopefully improve next year and results and consistancy will improve.
B-Grade Awards
Batter of the Year: Jamie Coombe
Innings: 14
Runs: 214
Average: 16.46
High Score: 46*
Bowler of the Year: Jacob Marshall
Matches : 15
Wickets: 18
Average: 17.5
Best Bowling: 4-37
MVP: Luke Spurr
Runs: 185
Wickets: 9
Catches: 2
Run Out Assists: 4
Senior Reserve Awards
Batter of the Year: Utsav Kumar
Innings: 13
Runs: 289
Average: 22.23
High Score: 63
Bowler of the Year: Darcy Hoskin
Matches : 10
Wickets: 26
Average: 11.65
Best Bowling: 7-36
MVP: Daniel Maathuis
Runs: 260
Catches: 16
Stumpings: 3
Run Outs: 1
Premier Awards
Batter of the Year: Fergus Lellman
Innings: 17
Runs: 683
Average: 48.79
High Score: 103*
Bowler of the Year: Donovan Deeble
Matches : 16
Wickets: 20
Average: 21.2
Best Bowling: 5-22
MVP: Fergus Lellman
Runs: 683
Wickets: 20
Catches: 8
Clubman of the Year: Ben Jensen
Ben has been the treasurer for Cadets for so long now that no-one really knows how long it has actually been. He does a fantastic job behind the scenes with the finances and the funding applications which has been a bigger job than previously with the growth of the club. He is a very deserving recipient of this award which is generally seen as the most prestigious award given out.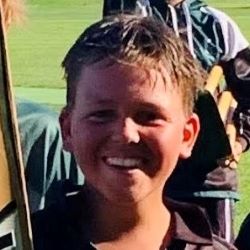 Junior Clubman of the Year: Adam Manners
Adam is a regular at the club and has become a very well known and respected member. As well as attending his own practices and captaining his College team he also often bowls at senior training. He has helped Sam with the Super Smash sessions with the youngsters on Friday nights, cleaned the clubrooms and helped out with various other jobs around the club.
NOTE: Cricket Express also kindly donated a 50% Aero sponsorship for the winner of this award
Honourable Mentions:
Isaac Loye
Jamie Coombe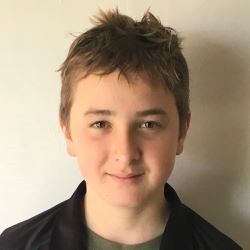 Trent Boult Junior Player of the Year: Joel Griffiths
Most Improved Senior Player: Joel Griffiths
Joel made good preogress this year and played in the Year 9/10 Sunday League team and all three senior mens team. His pace proved quite a challenge at Sunday League level and he just missed out on the most runs in B-Grade even though he only played three games. He played most of the season for the Reserve team but was also rewarded for his progress with a few games in the Premiers.
Most Improved Junior Player: Luke Spurr
Luke played most of the season for the B-Grade just missing out on the batting and bowling trophies. While normally seen as more of a bowler he had the opportunity to bat higher and made the most of that. He also made the most of his move up to Reserve Grade again with a cou[le of very good performances with the ball up there as well.
Honourable Mentions:
Joshua Mathfield
Hamish Boyt
Adam Manners
Daniel Anderton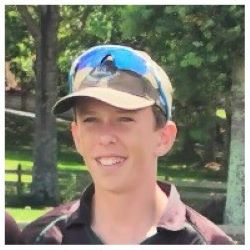 Special Leadership Award: Cooper Hurley
It was decided to present a special leadership award this season to Cooper Hurley. Cooper has played Sunday League for Cadets for a couple of years but this season was his first season playing Saturday cricket here. He captained the Year 7/8 Sunday League team, Intermediate Gold team in Term 4 and College Premier Green team in Term 1. Cooper has shown himself to be a good leader both on and off the field. The Hurley family suffered a huge loss in the New Year but right throughout these very difficult times Cooper never waivered in his exemplary example to his teammates. He is very deserving of this special award and a huge credit to himself and his parents, Jay and Trevor.